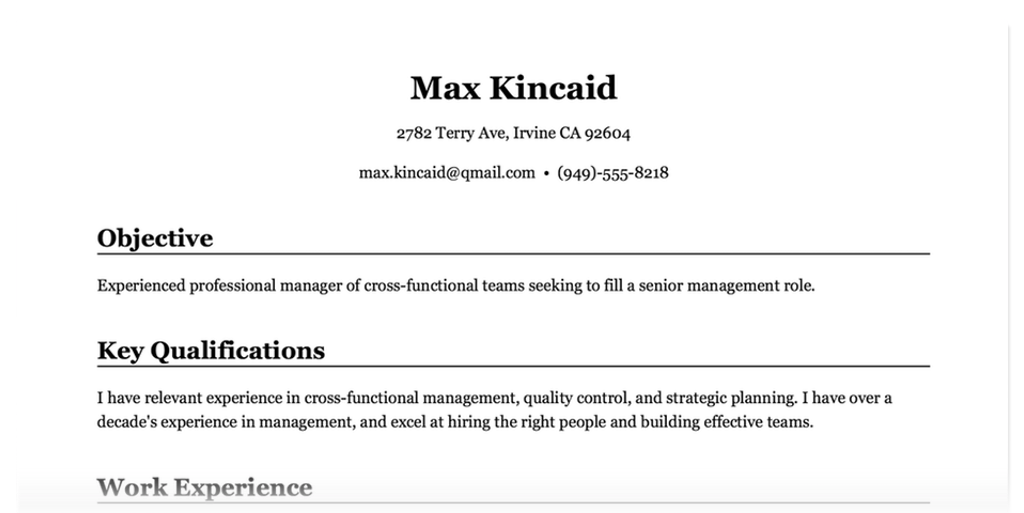 ★★★★★ Got the job!
"Thank you. Your resume maker got me the promotion I was seeking. The results speak for themselves." -- foxboro3
Write your resume today, the right way.
Did you know what over 80% of resumes are simply discarded during pre-screening because they don't target the specific job?
Resume Star builds a precision-targeted resume for the job you want, and takes care of the tedious formatting for you.
Simply fill in your information, and instantly get a correctly formatted PDF resume that you can print, email or submit online.
Start from a professionally authored template, or build one from scratch using today's best resume practices. Include a custom cover letter at no extra charge.
Download your resume before paying.
Unlike other websites, Resume Star is simple and transparent: Use everything unrestricted, download your resume first, then pay us a one-time fee for our work.
We never store your credit card number, and there are no subscriptions or hidden charges. Pay us only after we've delivered value to you.
How's that for a change?
Don't delay getting the job you want!
The Resume Star iOS App has already helped over a million people, and it's now available here as a web app you can use on your laptop or smartphone.
Here are just a few of our thousands of five-star reviews:
★★★★★ Just what I needed!
"This app has to be the best, and I mean *best*, resume builder I have ever used. The layouts are great, the preset information slots are very helpful, and best of all, easy to use and navigate. Worth my money." -- Greedy King
★★★★★ Easy 5 Star!
"This is the best, easiest way to create and get your resume out there. Clean, professional results. Got me an interview in this tight, competitive market! Thanks so much." -- Olcorral
★★★★★ Love this app
"Got the interview and the job. Paid for the app. I love that this company uses the honor system and let's you pay after you get the interview. You will very rarely find that kind of trust. App is easy to use and offers great options to put together a clean, crisp resume."
-- Kaygray2432
We're confident Resume Star can help you too.
Good Luck in your job hunt!